Welcome to Brendan Chaplin Strength and Fitness.
If you are a fitness enthusiast or fitness professional make sure you get your free ebook which you can access in the box below. Otherwise enjoy the site, read the articles, and let me know what you think.
Are you a fitness enthusiast?
Looking for fresh ideas to improve your training?
Recover from injury?
Achieve your strength, fat loss and performance goals?
Get that extra edge in your training?
Sign up below to receive the LEAN REPORT, an 18 page guide to help you achieve your goals
Are you a fitness professional?
Looking to develop your practical skills, knowledge base, coaching expertise and network?
If so sign up to our education newsletter and receive exclusive discounts on courses, workshops and seminars AS WELL AS my FREE 22 page ebook on 'Getting into the Industry'.
How many times have we heard people talk about speed as the key for success on the field of play.
Jason Robinson, Michael Owen, Bryan Habana. These athletes epitomise speed. Their game is the combination of skill and ferocious pace.
What about you? Is this a strength or a weakness of yours?
How fast are you?
Now hold on just a second.
Let's slow right down here.
I'm not talking about your athletic prowess at all.
I'm talking about your coaching.
Your business.
Your approach to LIFE!
Just how fast are you driving your career forwards?
See this is one of the key points for our own personal success.
Successful people get things done FAST. They implement their ideas QUICKLY. 
They put the ACT into ACTION!
With that in mind here's 3 key questions for you today.
How FAST can you put your ideas into ACTION?
How FAST can you get stuff finished?
How FAST can you learn, refine and implement the next idea.
The answers to these questions give you your speed rating.
So how FAST are YOU?
Let's put some numbers on this.
How would you grade yourself when it comes to putting your ideas into action? How much time do you take from IDEA to ACTION.
This is not having a good idea but actually DOING it. Think about the last 3 or 4 projects you've started. Doesn't matter how big or small they are or were. Give yourself a mark out of ten with ten being AMAZING FAST and one being AMAZINGLY SLOW.
***You might look at this little exercise itself as one of your projects. It will take you 5 minutes. Is it going to be done now or wait till later?
When you've actioned something, and you're actually doing it, how FAST do you get it finished. Do you let things drag on or do you put ALL your resources (including your team) into FINISHING IT so you can start the next one.
Give yourself a 1-10 score for that as well.
Now take the average of the two scores.
This number is your SPEED RATING.
Now you know how fast you are.
And of course you've been totally honest with yourself right?
Because what would be the point otherwise.
You also know which area you need to get faster as a priority.
If you want to be successful in whatever you do you better start putting more effort into getting FASTER. It's something that we can improve on quite easily, a lot more than our actual speed I would say!
Ideas into Action.
Finishing.
Time to put your game on the line. 
Enjoy the process.
BC
PS The next PRESENTER FOR THE ONLINE CONFERENCE will be released this week so look out for that.
PPS THIS video will actually help to improve your speed and power!
Before christmas I'm looking to bring in a full time (30 hours per week) website and marketing person to work with me in an apprentorship capacity.
As strength and conditioning education has grown along with my consultancy and other businesses I just don't have time to do the things I did myself 18 months ago and need some assistance.
So I'm looking to bring in someone before christmas who can really help me push things forwards, create, develop and learn.
The person must be as passionate and motivated about web design and development as I am about coaching and have a good idea of how to build basic wordpress sites along with learning how to do other key stuff too. An interest in fitness would help too.
Click the link below to find out more and apply.
The role is suitable for a young person and there will be scope to build something pretty cool in the next few years I'm sure.
Bang in an application if you're interested.
Love to hear from you.
This has got to be one of the best resources available on olympic weightlifting. Click HERE or on the BIG PICTURE BELOW to take you to the video! It's on sale for 5 days ONLY and is a bargain price. Don't mess around.
If you want to learn the lifts inside out, be able to coach and perform them and get super strong using them this is the video collection for you.
Here's a copy of the trailer:

Let's look into each of the 4 videos in more detail
Video 1: The Clean- Building YOUR Technical Model
In this video you'll learn the following:
An introduction to Olympic Weightlifting
Examining the best- A look at how some of the very best in the world are lifting and what YOU can take from this
Safety factors you MUST be aware of for yourself and your clients
Detailed look at the phases of the clean
How to suit the lifts to different sports and athletes
The JUMP position- where everything happens.
Warming Up- A look at developing mobility and how to effectively warm-up for your olympic lifting sessions
Practical session covering warm-ups and start positions
Practical problem solving for different body shapes. A coaching masterclass in itself!
Overhead lifting including drop snatches, overhead squats and more.
Video 2: The Jerk- Developing MAXIMAL POWER
In this video you'll learn the following:
The Jerk Key Positions
Power Jerks, Split Jerks, Squat Jerks….they are ALL covered!
How to cue for MAXIMAL EXPLOSIVENESS
Practical session on Jerks including foot position for all jerk movements
Coaching masterclass on developing a solid jerk and how it fits in to the full programme
Programming considerations for olympic weightlifting
Video 3: Mechanics of Olympic Weightlifting- A Deeper Understanding
In this video you'll learn the following:
Understanding levers that apply to all lifting movements
Applying force to the pull to get the most out of your lifting
How to build STRENGTH through Olympic Weightlifting
The HIT- This might be THE most important part of the entire collection!
Developing explosive power through hip strength and explosiveness
The BEST Derivatives to use in your coaching system
Assistance exercises that will help you build greater athletisicm, mobility and sport specific strength
The HOOK GRIP- Why you need to be using this to get STRONG!
A Real Coaching masterclass from Giles Greenwood
Video 4: The Snatch- SPEED KILLS!
In this video you'll learn the following:
The myth of Jumping in Olympic Lifting
Jumping UP Versus Jumping DOWN
How the VERY BEST do it- A thorough analysis of what the best are doing and WHY
Panda Pulls and Kangaroo Pulls- How you can use these movements in your training!
Squatting for weightlifting- How it differed from how you're doing it NOW!
Practical on the Snatch including snatch pulls, hang snatches, power snatches, squat snatches and MORE
The right weight to be training at for YOU
You'll have a thorough understanding of the lifts following this video
You'll be WELL ON YOUR WAY to lifting success after implementing the coaching process you see in this video collection
Giles is one of the very beast in the country. You'll be learning from him and applying it in your own training and/or coaching.
The process of Learn then apply is the way forwards and if you're looking for a comprehensive video collection to developing your practical, applied knowledge of weightlifting this is the collection for you.
Practise what you preach is one of the KEY FACETS of a great coach
As coaches we don't need to be the strongest person in the gym, but we do need to practise what we preach.
We need to be able to transfer our message effectively to our athletes and clients.
Effective demonstrations are a BIG part of this and being able to competently demonstrate the olympic lifts will rapidly enable you to get the buy-in and the belief in you as a coach to enable you to build a fantastic athletic environment for your athletes.
This video will teach you how to perform and coach these lifts and accelerate YOUR development as a strength, power and conditioning coach.
Nelson Mandela died yesterday (5th December).
I don't know a lot of the history (my dad would be a better person to ask).
But it doesn't stop me being inspired with the story.
Some of the quotes that made a difference to me are below. (There's literally hundreds!)
"Education is the most powerful weapon which you can use to change the world."
"When a man is denied the right to live the life he believes in, he has no choice but to become an outlaw."
"I learned that courage was not the absence of fear, but the triumph over it. The brave man is not he who does not feel afraid, but he who conquers that fear."
"It always seems impossible until it's done."
The list goes on.
Wherever you are on the journey, today should fuel your fire.
Be inspired.
Use it to make a difference.
Choose to do quality work not just work.
Start your LONG WALK.
BC
I'm super excited to announce Calvin Morriss will be presenting at the FIRST INTERNATIONAL ONLINE CONFERENCE in March 2014. 
Calvin has some serious pedigree and will be speaking on the 28th March at 4pm GMT.
The title of his talk will be:
"The Performance Plan – what is it and how does the S&C
programme fit within it"
Calvin will be covering everything you need to become a more rounded practitioner. There will be some serious knowledge shared in this talk from someone who has been there and done it at the very highest level.
Here's more information about Calvin:
Calvin Morriss is a performance consultant to athletes, coaches, support staff and the directorate of organisations who operate at the elite level in sport. He has recently taken the position of Head of Speed and Power Sports for the English Institute of Sport. He recently acted as the Strength & Conditioning Coach for the Great Britain Men's basketball team and formerly was the Senior National Fitness Coach with the Rugby Football Union.  In this latter role he directed the Strength and Conditioning programme for the England Senior Squad and worked with the England rugby team from 2002 until December 2012, including the rugby world cup squads of 2003 (winners), 2007 (beaten finallists) and 2011 (QF). Previously, Calvin was Head Strength and Conditioning Coach for UK-Athletics, which included overseeing the fitness programmes of many Olympic athletes, including javelin thrower Steve Backley. He also functioned as a biomechanics analyst and sport science support programme manager during his time supporting British athletes (1990-2002). Calvin also holds both an M.Sc and Ph.D in Sports Biomechanics, a B.Sc (Hons) in Sport Science and was educated at Manchester Metropolitan University in the UK. He has numerous peer reviewed scientific and sporting publications. Calvin has also presented at many International Conferences, often as a keynote speaker.
More details regarding Calvin's background and work in elite sport can be found at:
For more information about the rest of the speakers check out the trailer below and click on the link to check out the conference.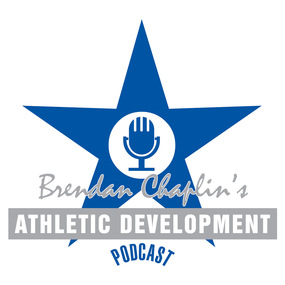 In this episode of Ask Brendan I'm talking cluster training.
Specifically:
When to use it
What it is!
How it can be used to achieve strength, power, strength endurance
Cluster challenges
Adaptations you can expect to see
Clusters for beginners and advanced athletes
The negatives.
It's well worth listening.
Listen below or through ITUNES and let me know what you think.

Brendan
Getting better is something that no matter what industry you're in it will help you become more successful.
With that said, if you can "get better at getting better" it might just be the most valuable investment of your time and money.
S&C coaches, athletes, personal trainers and fitness enthusiasts take note here.
What do you need to do to close the gap on your competitors?
What can you do to become the best version of yourself TODAY?
What does the gap your trying to close look like for YOU? What's at the end?
There's a month left in 2013 to improve. To continue building.
To make something happen.
You can finish that project TODAY and start something new TOMORROW.
Get in touch and let me know what you're going to do THIS YEAR. It's far from over.
I have a target to start and finish the writing of 2 BOOKS this month. 1 strength and conditioning coaching manual and 1 lifestyle management book.
They are both things that I see as integral to my future and I want to write them for myself.
I'll be working hard this Month.
How about YOU?
Love to hear from you.
Thanks as always,
Brendan
PS Black Friday Educational sale continues till the end of TODAY! Grab yourself an educational bargain and get better INSTANTLY. 
Learn how to perform the olympic lifts from one of the best in the business Giles Greenwood. Multiple Commonwealth Medallist and director of Greenwood Weightlifting.
This video is an AWESOME RESOURCE.
It's coming soon so get ready!
Hi Folks,
In this episode of Ask Brendan I'm talking creating performance environments, getting buy-in and how to get results.
The thing is, we think we know it all when it comes to sets and reps, speed and agility, mobility and stability.
But what about applying that in YOUR environment?
Thats a very different scenario.
How do you handle the player that thinks you know nothing?
The athlete that thinks you can't get people strong?
What's your approach with these athletes?
What about simple things you can do to tweak your environment.
Let me tell you this is nothing to do with money either. You don't need to have millions to produce champions.
It's simple stuff.
This is what I cover today in this episode of Ask Brendan.
Check it out on ITUNES or listen below:
HAVE YOU CHECKED OUT THE ONLINE CONFERENCE in March 2014 Yet?
Check out the trailer below, if you like what you see click HERE to check out more info. Early bird price ends VERY SOON!
Thanks again,
BC
Here's a short trailer for the online conference.
There are a few spaces left on the early bird price which includes FREE RECORDINGS of all the talks.
ONLINE CONFERENCE GET INVOLVED!
BC